You've finally decided to sell your home. Congratulations! This is a big decision and one that comes with many factors to consider. Not the least of which is deciding whether or not to go with a listing agent. Many people choose to forgo an experienced professional and try to sell their homes themselves. After all, with all of the resources available online, it seems easier than ever to do it yourself.

However, this is usually not the best idea. It's important to take a look at the benefits of listing a home for sale versus going it alone. Yes, you may save some money in the short term by not hiring an agent, but it will take longer and cost more at the end of the day. Here are some key reasons why listing your home with an experienced real estate agent always works.
1. A realtor can sell a house faster

Real estate agents have the power to expose your property to the greatest number of potential buyers in the shortest amount of time. And ultimately, that's what will get your house sold fast.
One of the main reasons why realtors are so successful in selling homes quickly is because they have access to the
MLS
, or Multiple Listing Service. This is a database of all homes for sale in a given area, and it's only accessible to real estate professionals. By listing your home on the MLS, you're opening it up to thousands of potential buyers who are working with a realtor.
2. They can sell your home for more

Deciding on the price to sell your home can be challenging on your own. But the benefit of working with a realtor is being able to consult with them on getting an accurate estimate of your home's value before listing. Pricing a home too high could mean sitting on the market for months without an offer. However, pricing too low means you leave money on the table.

To make things easier, a realtor can conduct a comparative market analysis (CMA) to determine the best possible price and strategy for selling your home. This process takes into account similar homes in your neighborhood that have recently sold, as well as homes currently for sale.

This information helps them price your home competitively to ensure a fast and profitable sale. And much higher than if you were to sell on your own.
3. They know the market inside out

An experienced listing agent will have a deep understanding of the local housing market. They know what similar properties in the area have sold for, and they have a good grasp of current market trends. This knowledge is invaluable when it comes time to price your home.

You might think your home is worth more or less than it actually is, but an experienced agent will be able to give you an accurate estimate of its value. This ensures that you price it correctly from the start—not too high, where it will sit on the market indefinitely, or too low, where you'll end up leaving money on the table. Plus, they will know what areas or features of your home should be highlighted on the listing page.
4. Realtors have a vast network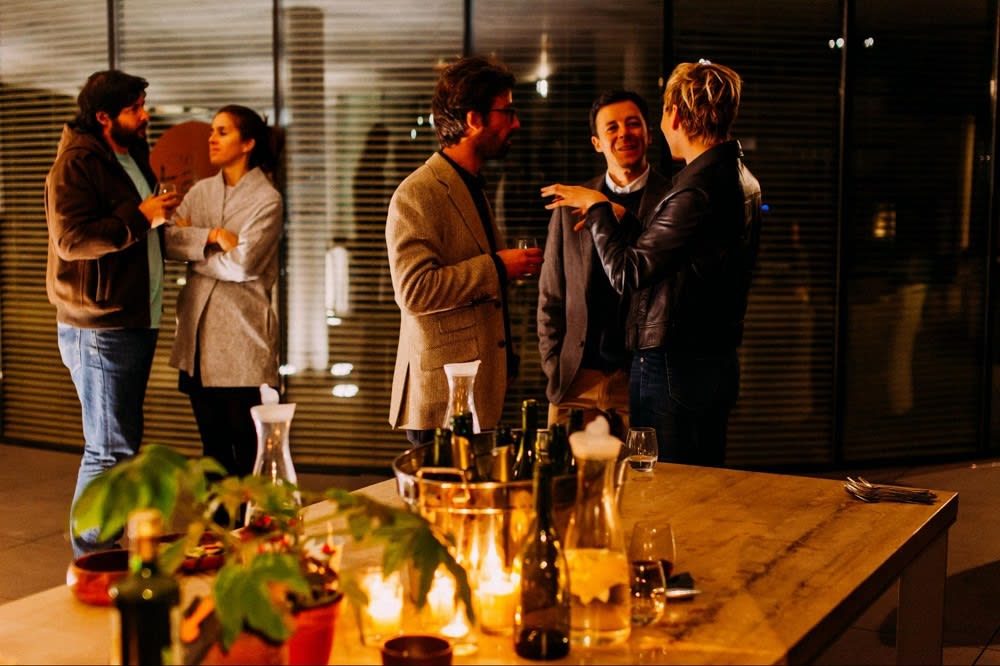 Selling without listing also means lost opportunity; someone could come along who is willing to pay your asking price, but they'll never know because your home wasn't listed. When you list your home with an experienced real estate agent, you tap into their vast network of contacts.

Not only do they have other agents they work with regularly, but they also have connections with loan officers, inspectors, investors, and other professionals who might be involved in the sale of your home. This can help make the selling process go much smoother and faster than if you tried to do it all yourself.

They know what buyers are looking for and how to reach them effectively. This can help you avoid common mistakes, like overpricing or using poor-quality photos in listings, that could make selling your home more difficult.
5. They know how to negotiate

One of the most important aspects of selling your home is negotiating the final sales price with buyers. If you're not experienced in negotiation, this can be a difficult task. An experienced listing agent, on the other hand, knows how to negotiate expertly on your behalf.

They will fight for every dollar and make sure you get the best possible price for your home. And the sales price isn't the only area you may need assistance with negotiating. There may be terms such as the closing date, inspections, concessions, down payment amount, and more. They can do so as they have an unbiased opinion and keep emotions out of the negotiation process.
6. Agents know how to stage and promote a home
When you list your home with an agent, you are tapping into their professional marketing resources that will help you
stage
your home in order to make it more attractive to buyers. They will also create marketing materials, such as flyers and property listings, which will further increase interest in your home.
They will take care of creating beautiful listings with high-quality photos, and they will make sure that your listing is being seen by as many people as possible. They may even hold open houses or broker's open houses to generate even more interest in your property.
Ultimately, they know how to present your home in the best possible light and appeal to the widest range of buyers. From staging to professional photography, realtors will help you find the professionals to make your home look its best before putting it on the market.
7. They handle all the paperwork for you

Selling a home involves a lot of paperwork, from the initial listing agreement to the contract of sale and beyond. A good listing agent will handle all of this paperwork for you so that you don't have to worry about it.

A good agent will take care of all of the paperwork and make sure that everything is submitted in a timely manner. From start to finish, an agent will provide peace of mind throughout the entire home-buying process.
If you are thinking of listing a home for sale in Valley Village, contact
Anita Rich
. Anita has the expertise to assist you in selling your home every step of the way. Or if you are in search of Valley Village
homes for sale
, she has the experience to navigate finding your dream home.